So, you're interested in becoming an optician.
Good for you!
Opticians make eyeglasses, sell eyeglasses, repair eyeglasses and adjust eyeglasses. They work for themselves, in retail stores, and in doctor's offices. Opticians often work with other eye care professionals (ECPs) and some opticians fit and dispense contact lenses. Opticians help people choose the best possible eyewear and lenses based on fashion, fit and customer needs.
Your studies will include learning the science involved with light and optical lenses. Some pretty cool stuff!
The primary job of an optician is to bring money in to a practice by making eyewear, being competent, knowledgeable and by offering appropriate products. Contrary to what you will read elsewhere opticians are not part of healthcare, they are part of business.
Your job will be what you make it. Here at OpticianWorks you will find the training you need to find steady work as an entry-level optician or everything you need to be a Rock Star Optician!
It really can be a great job.
With a basic level of training, you can make a real living wage and work under good conditions. Pay for an experienced and competent optician is actually quite good. Work hours are often flexible and the work is not at all physically demanding. Since stores are trying to appeal to shoppers the physical locations are often convenient and usually quite pleasant.
If you are seriously considering becoming an optician – SLOW DOWN and READ this entire page carefully – TWICE!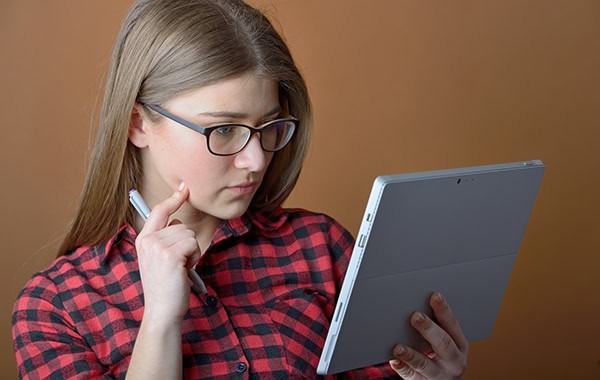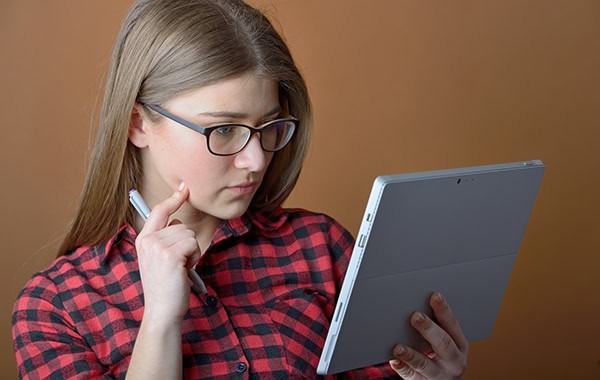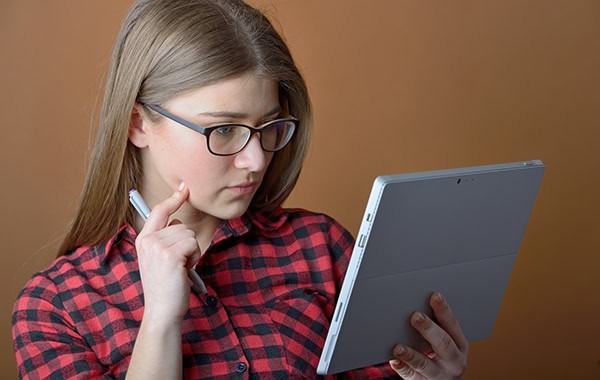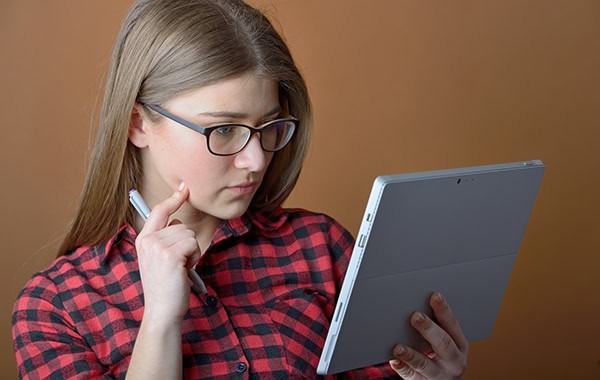 Learning all the skills needed to be an optician is very hands-on. So, in addition to studying here you will need to work in an optical shop, go to school or become an apprentice. OpticianWorks is the best way to learn about the job and to build a foundation to rapidly advance at your workplace. You will also be fully prepared to pass any exams you may need to take.
---
Think About It — If becoming an optician was quick and easy and anyone could do it then you would not earn a living wage by being one!
If you look around you will find plenty of other websites and training manuals that promise, "quick", "easy", "fast" and "simple."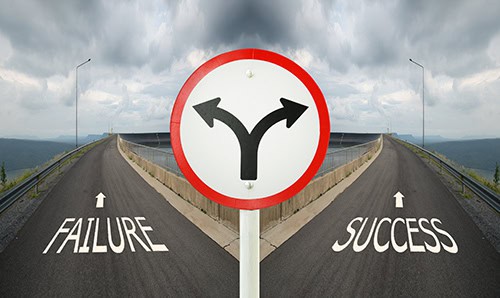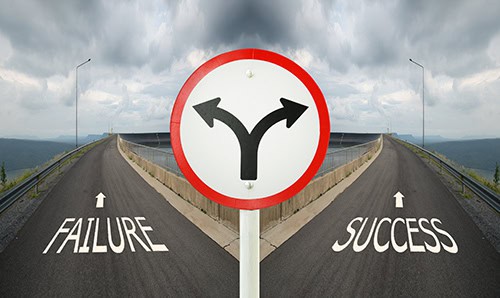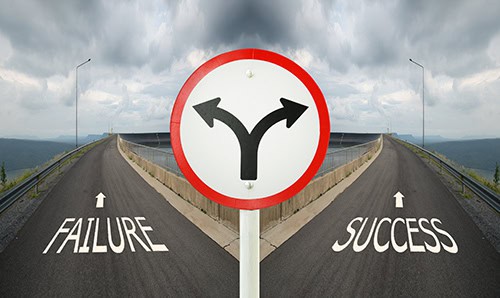 If learning what it takes to be a successful optician was quick, easy, fast and simple there would be no value in it.
Please, if you do nothing else today – stop and think about that for a moment.
---
What Makes A Great Optician?
Are you good with your hands?
Can you sew?
Ever make a model car or airplane?
Can you repair small objects that are broken?
Have you ever mended a broken piece of jewelry?
Do you change your own watch battery?
Do you have some mechanical ability?
Can you work with basic hand tools?
Do you know the difference between a screw and a nail?
Do you know the difference between a nut and a bolt?
If something is broken do you usually try to fix it?
Do you have patience?
Can you really stick with something difficult and see it through?
Can you do basic math in whole numbers, fractions and decimals?
Do you remember your number line and negative numbers?
Can you work with people?
Note: You do not have to "love people" or be a "people person" but can you honestly work with other people and the public in a retail setting?
Do you have at least some eye for detail?
Symmetry?
Color?
Fashion?
If you answer yes to the above questions then you may well make a great optician!
---
No individual, no school, no college, no on-line program, no study guide, no manual can "certify" you as an optician. In the United States certification and-or licensure is on a state-by-state basis. You may receive a certificate that states that you have passed a specific course of study or a particular exam but never one that certifies that you are an optician.

Please re-read that! It is very important!
---
Even though you will see the words National and American in their titles:
There is NO nationally recognized certification or training program for opticians.
There is NO legal and/or political national organization for opticians.
There is NO national testing program for opticians.
There is NO nationally agreed upon definition for the role of an optician.
Compare this with a Certified Nurses Aid or CNA which does have national certification, national organization, national standard testing and nationally recognized guidelines for school programs.
---
There are only twenty-two states that require you to have a license to call yourself an optician. The other twenty-eight states have little or no requirements to dispense eyewear or make eyeglasses.
If you live in or plan to work in one of the following states, Alaska, Arizona, Arkansas, California, Connecticut, Florida, Georgia, Hawaii, Kentucky, Massachusetts, Nevada, New Hampshire, New Jersey, New York, North Carolina, Ohio, Rhode Island, South Carolina, Tennessee, Vermont, Virginia or Washington you will need to become a licensed optician through a state approved course of study and pass a written and perhaps a practical exam. This may include college courses, a full college associates (2 year) degree or apprenticeship through the Department of Labor program.
Check with your state agency a list of which can be found at:
If you live in or plan to work in one of the following states, Alabama, Colorado, Delaware, Idaho, Illinois, Indiana, Iowa, Kansas, Louisiana, Maine, Maryland, Michigan, Minnesota, Mississippi, Missouri, Montana, Nebraska, New Mexico, North Dakota, Oklahoma, Oregon, Pennsylvania, South Dakota, Texas, Utah, West Virginia, Wisconsin or Wyoming there is no license required by the state to practice. I would still check with the state and ask a local optical store to be sure.
---
About the ABO:
Many states use the American Board of Opticianry (ABO) written examination as all or part of their license process.
The ABO exam is a minimal competency, low passing score exam.
Passing it does not mean you are an optician.
If you have failed the ABO exam, even once, it is proof that you DO NOT understand key concepts and that you lack the foundation education you need to be an optician or competent ECP.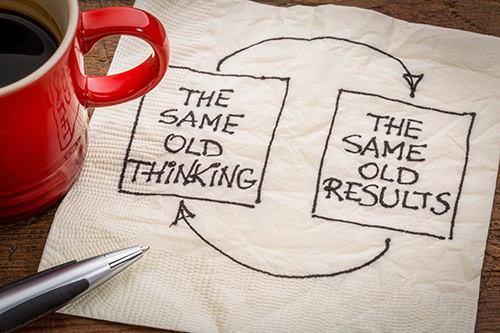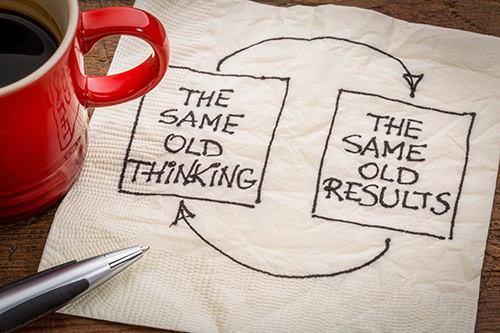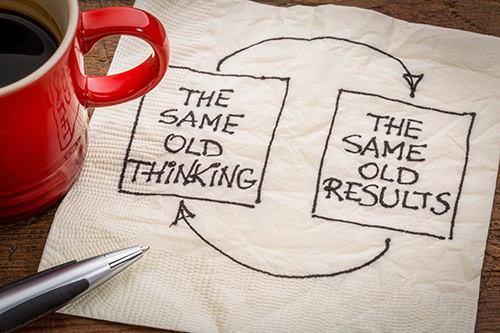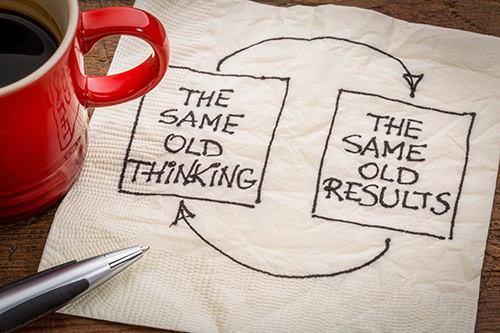 You must reset your starting point and work through this entire site before attempting it again. Just trying until you pass is no way to improve the income potential for other opticians or ECPs.
Optician Training
OpticianWorks offers a complete on-line education program. To work through the entire course of study you will need to apply yourself and study. I can promise you that it WILL NOT be "quick", "easy", "fast" or "simple" it will be hard work. But, like they always say, "Nothing worth having is easy!" And don't worry we are here for you each step of the way.
You will need time to:
Read all the lessons
Study and review each lesson
Take the provided tests and review the answers you missed
Watch the videos
Independently study other material like trade magazines
Visit an optical lab and spend a few days at an optical shop